The mission of the KOA Dance Federation is
1) to unify various schools of dance to make dance available to underprivileged individuals particularly children, youth, and seniors
2) to enrich lives and promote a healthy lifestyle through exposure to the exciting combination of western dance styles fused with traditional Korean dance, and
3) to train the next generation of dancers.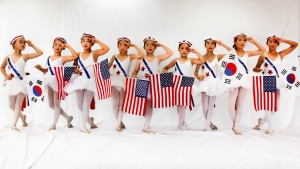 KOA Dance Federation has programs that teach a variety of Western style dances including ballet, modern, jazz, and hip hop. Korean folk dance is infused into these Western dance styles in a program called "Alliance of Korean and Western Dance." Participants learn all the dance movements of a particular Western dance style and also learn Korean folk dance movements. They learn to tell Korean folk tales through their dancing.
The KOA Dance Federation also performs all throughout southern California at festivals, senior centers, youth programs, schools, and government events. In this way, the KOA Dance Federation helps to spread the beauty and grace of Korean folk dance to the community and build harmony between Koreans and people of other ethnic or racial background.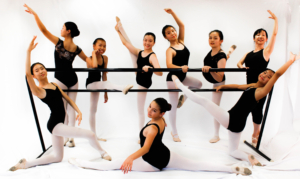 We serve many seniors at nursing homes and adult day care centers. Our program provides exercise, entertainment, and fun to these seniors who often lack companionship and something stimulating to do. We bring children to perform for them, then we also lead them in some dance moves which get them moving about and having fun.
This project is very important for Korean Americans because it's one way for them to retain their heritage and culture. Unfortunately, there are very few opportunities for Korean Americans to learn about their culture and history. By being part of Korean traditional dance, they will start to feel positive about their roots and the rich traditions that are a part of their heritage. It has been shown that connection to one's community and culture help a youth become
For non-Koreans, this project will be a good way for them to learn about Korean culture. Race relations is a critical issue in the United States and part of the problem is that people are not willing to get to know other kinds of people. The people who become exposed to Korean traditional dance will see the beauty in the dances and will feel a commonality with Korean Americans. Considering what happened after the Los Angeles uprising of 1992, it is imperative that people make efforts to open themselves up to the diverse microcosm that is Los Angeles.